Drew Miller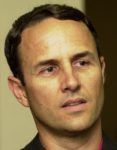 Drew Miller, Director of Advanced Analysis Applications, has served as a management consultant, due diligence analyst, and business wargaming professional for several decades, as President of Heartland Management Consulting Group and then A3. He served as a Manager in Corporate Planning and Development at ConAgra Inc, running their strategic planning process and doing M&A work. Dr. Miller was Vice President of Corporate Planning and Development at Securities America, one of the largest independent broker-dealers in the United States.
A USAF Academy Honor Graduate, he received an academic scholarship to Harvard University where he received a Master's Degree and PhD in Operations Research. He has taught in university business schools, served as an intelligence officer in the AF Reserve (retired Colonel), the Senior Executive Service in the Department of Defense, a Research Staff Member at the Institute for Defense Analyses, and a County Commissioner and University of Nebraska Regent. He is a Certified Management Accountant, Certified Mergers and Acquisitions Advisor, Due Diligence Professional, and Certified Financial Planner.
Byron Winn
Dr. Byron Winn has been a research analyst and business consultant for 25 years. Dr. Winn served as a Senior Project Leader at Monitor Group and Vice President of Enamics, a software firm. Byron founded Eos Consulting along with John Murphy. Before his business career, Byron was an instructor at the USAF Academy and a Head Teaching Fellow at Harvard University where he earned his MA and Ph.D. Byron holds a BS from the US Air Force Academy, and served as a fighter pilot in the US Air Force.
John Murphy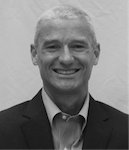 John Murphy has over 25 years of business consulting and executive management experience. He served in senior executive positions with companies in interactive marketing and software companies, and was COO of TIS Worldwide, a resourcing and custom software development firm. He was Vice President, Worldwide Sales, Operations and Consulting at Lotus Development Corporation. John also served as Director of Business Planning at The Travelers Corporation. He co-founded Eos Consulting with Byron Winn. John has a BA in Mathematics from Holy Cross College and two Master's degrees — Computer Science and Management/Finance from Rensselaer Polytechnic Institute.
L. Burke Files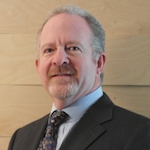 L. Burke Files, an associate consultant with A3, is President of Financial Examinations & Evaluations, Inc., performing investment due diligence, independent investigations and consulting. Mr. Files was a partner in a regional consulting firm specializing in business, financial and securities consulting, Director of Corporate Finance for an investment banking company, Principal of a business and venture capital consulting firm, and a commodities specialist and foreign currency trader at Oppenheimer/Rouse. Burke is a licensed Private Investigator, specializing in financial investigations, and Co-Founder of the International Due Diligence Organization.
Ann Bailey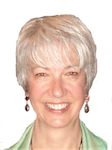 Ann Bailey is a senior executive with over 25 years of successful leadership in the pharmaceutical and related industries, and work experience in multiple countries. Ann provides executive coaching and management consulting in performance improvement, organizational development and restructuring, reputation building, regulatory and ethical compliance. Ann was head of Corporate Communication for Novartis, developed and implemented a global performance improvement strategy and methodology for the Pharma Division of Novartis, head of Pharmaceutical operations in France, and was Vice President and Head of Global Quality Operations for Novartis Pharmaceuticals in the U.S. Ann received her Bachelor of Science degree in Mechanical Engineering at Cornell University, and did graduate coursework in business at the University of Nebraska.
Drew Grant
With over 30 years of experience in the technology industry, Drew Grant has been involved with start-ups and early stage companies throughout his career. Mr. Grant's experience includes holding CEO roles for two SaaS firms, and business development roles with some of the largest technology firms in the U.S. These include: Texas Instruments, Siebel Systems, JD Edwards and Teradata. In addition, his technical skills include Operations Research analysis and the development of Simulation Models. Drew is the inventor and key lead on a Quantitative Strategy that utilizes Predictive Analytics for a Private Fund. Drew's current firm, ezNetPay.com, owns the U.S. Patent for instantaneous construction payments for lien release. Blockchain technology is being assessed as a replacement to the Federal banking system in making those payments. From 1981 to 1986, Mr. Grant served on active duty in the USAF at the Federal Computer Performance Evaluation and Simulation Center where he was a Project Manager and Operations Research Analyst.
Jeff Johnson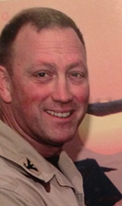 Colonel (retired) Jeff Johnson has worked in Air Force, Joint, and Special Operations intelligence collection, analysis, targeting, and applications for over 35 years. He received a Master's Degree from the Naval Postgraduate School and a second Master's Degree in National Security Strategy from the National War College. His military career culminated as the Air Force Director of Intelligence for the wars in Iraq and Afghanistan followed by commanding the Air Force members serving at NSA, Fort Meade. After retiring in 2005, Jeff was handpicked as one of the key mentors and instructors of the groundbreaking Air Force Advanced Analysis course. His teaching and coaching in Critical Thinking and Advanced Analytic Applications helped intelligence officers strengthen critical thinking skills, assess risk better, and greatly improve anticipatory analysis of threats. Jeff also teaches in JMark Services' advanced intelligence analysis program.
Jeff Anderson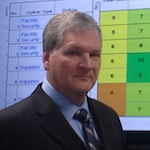 Jeff Anderson is a Disaster Recovery Institute Certified Business Continuity Professional (CBDP) with extensive experience conducting Business Impact Analysis and writing Business Continuity, Disaster Recovery, Crisis Management and Emergency Response Plans. He has worked in risk assessment and business continuity positions with Nelnet Inc., STARZ Entertainment, VISA, Oppenheimer Funds, and other companies. Jeff has almost three decades of experience conducting facility risk assessments, testing plans, and conducting a wide variety of training exercises.
Rick Cox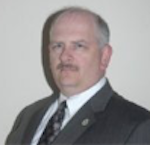 Rick Cox has served over 20 years in the Telecommunications industry in a wide range of assignments. He has extensive experience in disaster planning and training exercises from both Army experience (Nuclear Biological and Chemical defense and intelligence), work in local emergency response teams, and consulting for public and private sector organizations in disaster planning and response exercises. He has served in the Citizens Corps Council and Community Emergency Response Team, and is a member of the Infragard , the FBI sponsored partnership with critical private sector infrastructure companies. He recently served in Capstone 14, a multi-state exercise to test plans for a major New Madrid Fault earthquake disaster. Rick has a Bachelor of Arts, Business degree from Northeastern Illinois University, and an Associate of Arts, Business Management from the University of Maryland.
Annabeth Deats Miller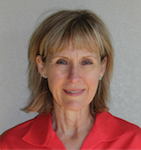 Annabeth Miller has been a practicing pharmacist for over thirty years, as well as a manager in pharmacy manufacturing companies and service in government regulatory positions. She has served in all varieties of retail pharmacy, from one store, small town pharmacies to independent chains and major national pharmacies. She was a Pharmaceutical Analyst at Sandoz Pharmaceutical and then Novartis Consumer Health, dealing with compliance issues, developing and running training all employees on FDA Good Manufacturing Practice Regulations, and conducting plant and supplier audits. She was a member of Nebraska Board of Examiners in Pharmacy, and Associate Director in the Bureau of Examining Boards, Nebraska Department of Health. As an adjunct faculty member at Clarkson College of Nursing she taught Organizational Development in Health Care Organizations. Annabeth received her BS in Pharmacy from the University of Texas, and her MBA from the University of Nebraska.
Timothy Potter

Timothy Potter has worked as a research analyst in the electronic payments industry and as an independent market research consultant, specializing in competitive intelligence and risk assessment. Prior to that he was a consultant with the Nebraska Business Development Center, assisting small businesses with business planning and market research, and a community development planner with the Omaha-Council Bluffs Metropolitan Area Planning Agency. Tim has a bachelor's degree in history from Trinity University in San Antonio, Texas, and master's degrees from the University of Texas at Austin (Community and Regional Planning) and the University of Nebraska at Omaha (Business Administration). Potter served on the Board of Governors of Metropolitan Community College in Omaha, was chair of the board, and served as president of the Nebraska Community College Association.